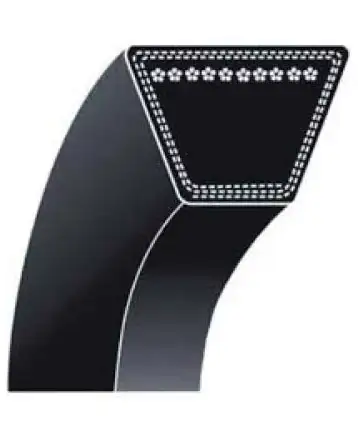 Classical V Belt
Escon V-belts remain the most widely used and offer reliable service with minimum maintenance in majority of medium and heavy duty industrial applications.
a) Cover : Escon V-Belt Bias cut cover fabric is impregnated with special Choloroprene rubber to provide excellent oil, heat and abrasion resistance.
b) Tension Member : Super Strength Polyester Cords ensure length stability and trouble free performance.
c) Top Compression Section : High heat dissipating rubber compound can withstands increased flexing and sudden shock loads.
d) Insulation Section: This holds the tension members in place and acts as a binding force between cords, top and bottom Compression Sections.
e) Bottom Compression Set : The bottom compound is specially compounded to resist compression fatigue and heat for longer service life.
Wrapped type belts manufactured by Escon are A, B, C, D and E sections. Escon V-Belts confirm to IS 2494 standards.